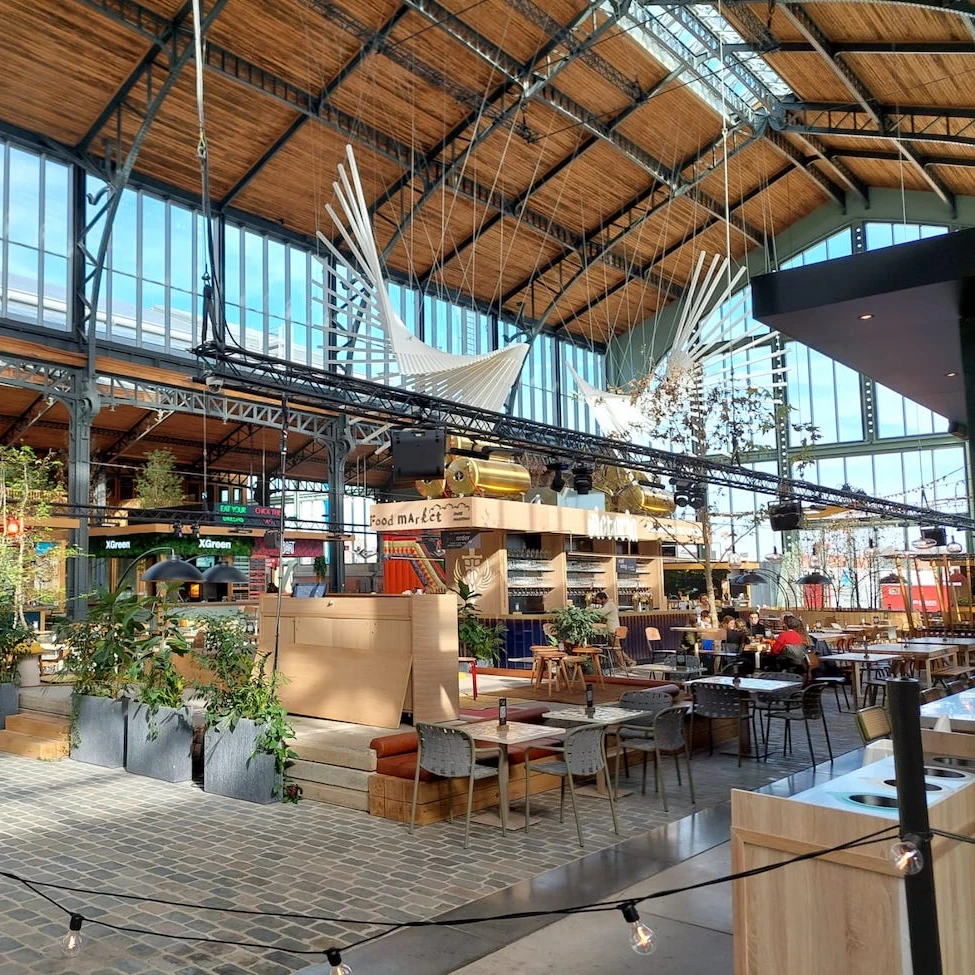 19 May

Gare maritime – food market

On the site called Tour & Taxis, the "gare maritime" has been entirely renovated and we were eager to discover that. We were expecting a quick walk in a nice place but we have discovered a destination for families…

(Psst… In a hurry? We have summarized it all up using a rating system, right there)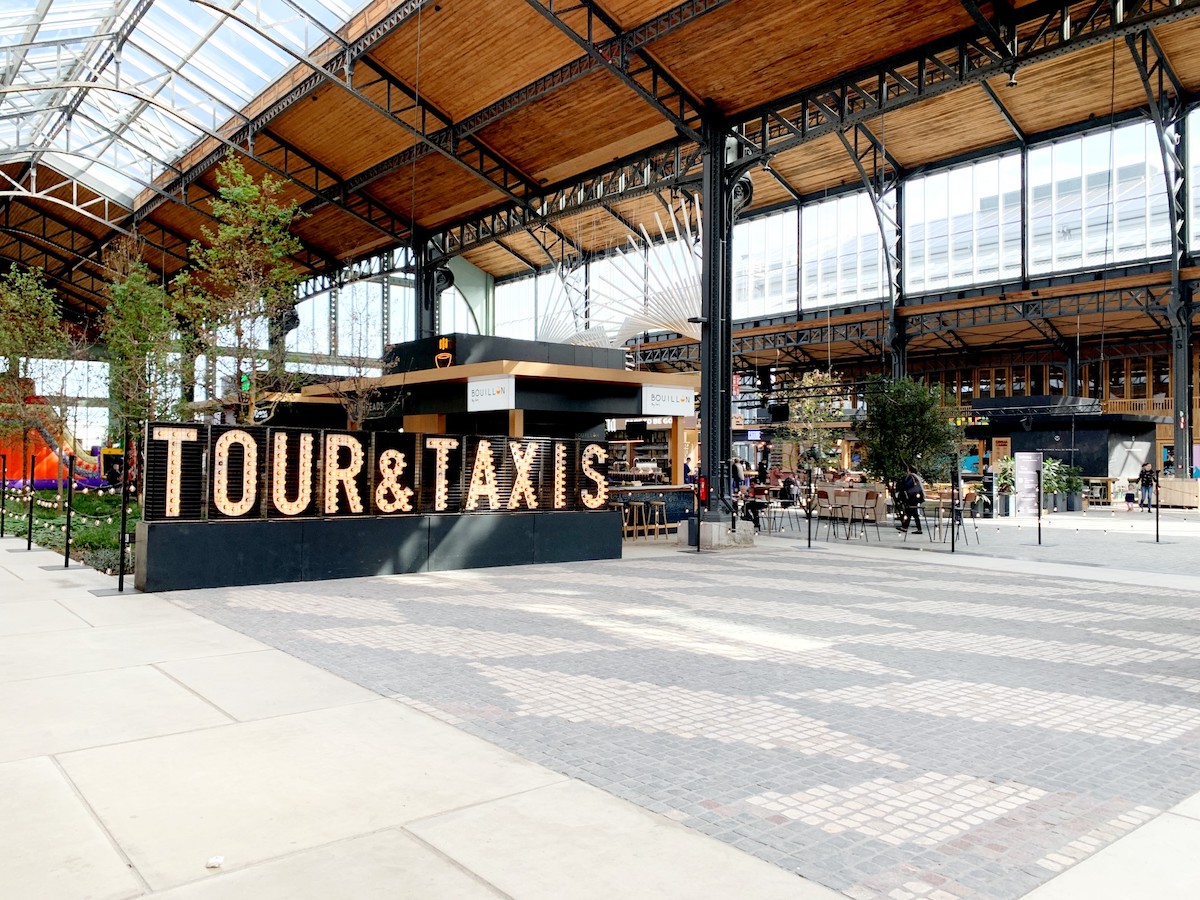 We landed at the "gare maritime" by chance, on a Sunday morning. We were eager to visit it for a few months and that day, we thought "why not now?". We are only going there to see how it looks like.
Surprise when we arrived: there is bouncy castle in the food court area. We also spot a nice pile of high chairs that makes us think that this place is made for families ("mader" than we thought).
The great part in a food court is that everyone chooses what s/he eats. There is plenty of choice, as much as in the concepts than in the chefs behind. We can go for San Degeimbre's cooking at Bouillon, have North Sea fishes at the Fish Bar, eat vegetables at XGreen, try Belgian street food at Bart, taste Mallory and Adrien's fries (former Top Chef contestants), … A desserts bar offers choice for the sweet part of the meal. We can also come to grab a cup of coffee or have a drink, depending on the time of the day.
As we were just leaving a brunch at Lloyd, we didn't try the food there. So we can't tell if there are meals for the youngest…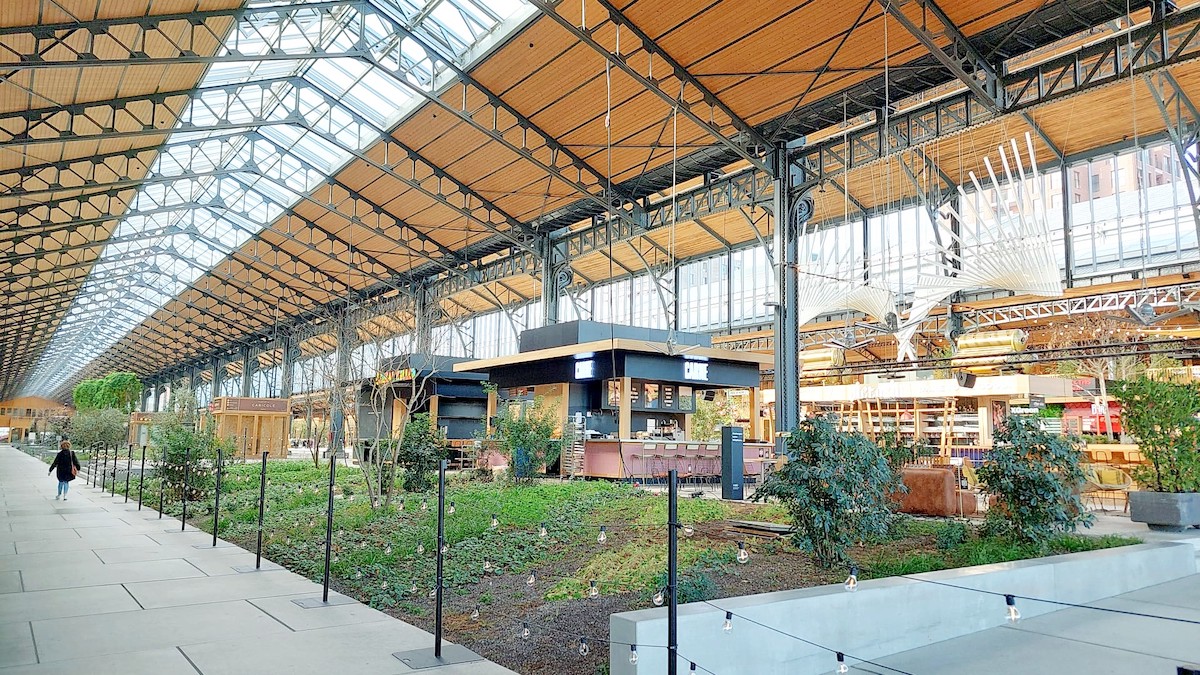 After eating a good meal and bouncing like crazy in the bouncy castle, you can go for a walk in the park of Tour & Taxis. You can quickly walk around so even small legs should be able to follow.
The gare maritime often hosts events such as craft fairs, afterworks, … The event called "Kids Paradise" (a.k.a the day of the bouncy castle and other games) is hold on Saturdays and Sundays mainly. Check before you go to make sure that this is a family day if you don't want to disappoint the children.
Feel free to go on the website what's planned.
Gare Maritime – Food Market
Rue Picard, 7
1000 Brussels
Belgium
Finding similar places by clicking on one of the tags below: