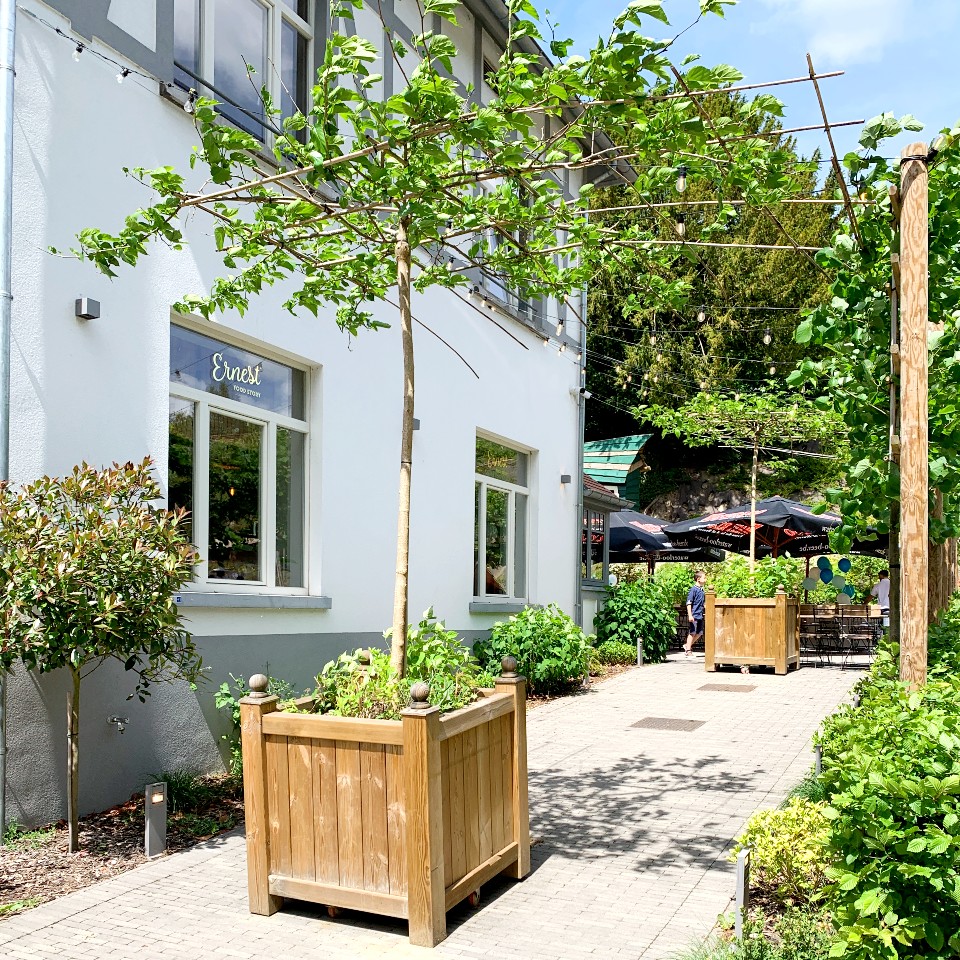 26 Aug

Ernest

A few hundred metres from the castle of La Hulpe, Ernest welcomes you before or after your walk in the Solvay park. We like the pretty terrace to rest on and the wooden playground.

(Psst… In a hurry? We have summarized it all up using a rating system, right there)

On the roundabout, Ernest manages to make us forget that we are on a main road. The terrace is surrounded by trees, the playground is set up against a discreet wall, it is quiet. Inside, the warm decor makes you want to relax.

The playground is in a corner, between the restaurant and the terrace. If you eat outdoors, it is easy to keep an eye on who is coming and going. The course is made of wood and rope, which makes this area quite nice and discreet. It ends with a large slide which has the particularity of sliding very well. It will take more than one run to teach the younger riders to control their speed.

You can find a bit of everything: burger, meatballs, pasta, fish, vegetarian plate, … The menu adapts to the season but offers classics that always please. On the sweet side, the restaurant offers desserts that can be taken for a snack: crêpes, Berlin balls, waffles, ice cream, …

The advantage of Ernest is that you can sit there whenever you want. On weekdays, people come here for lunch. On weekends, you can also stop by for a sweet break or a brunch (Sundays only).

And if you want to take away, Ernest offers picnic baskets. So you can enjoy the Solvay park a little longer.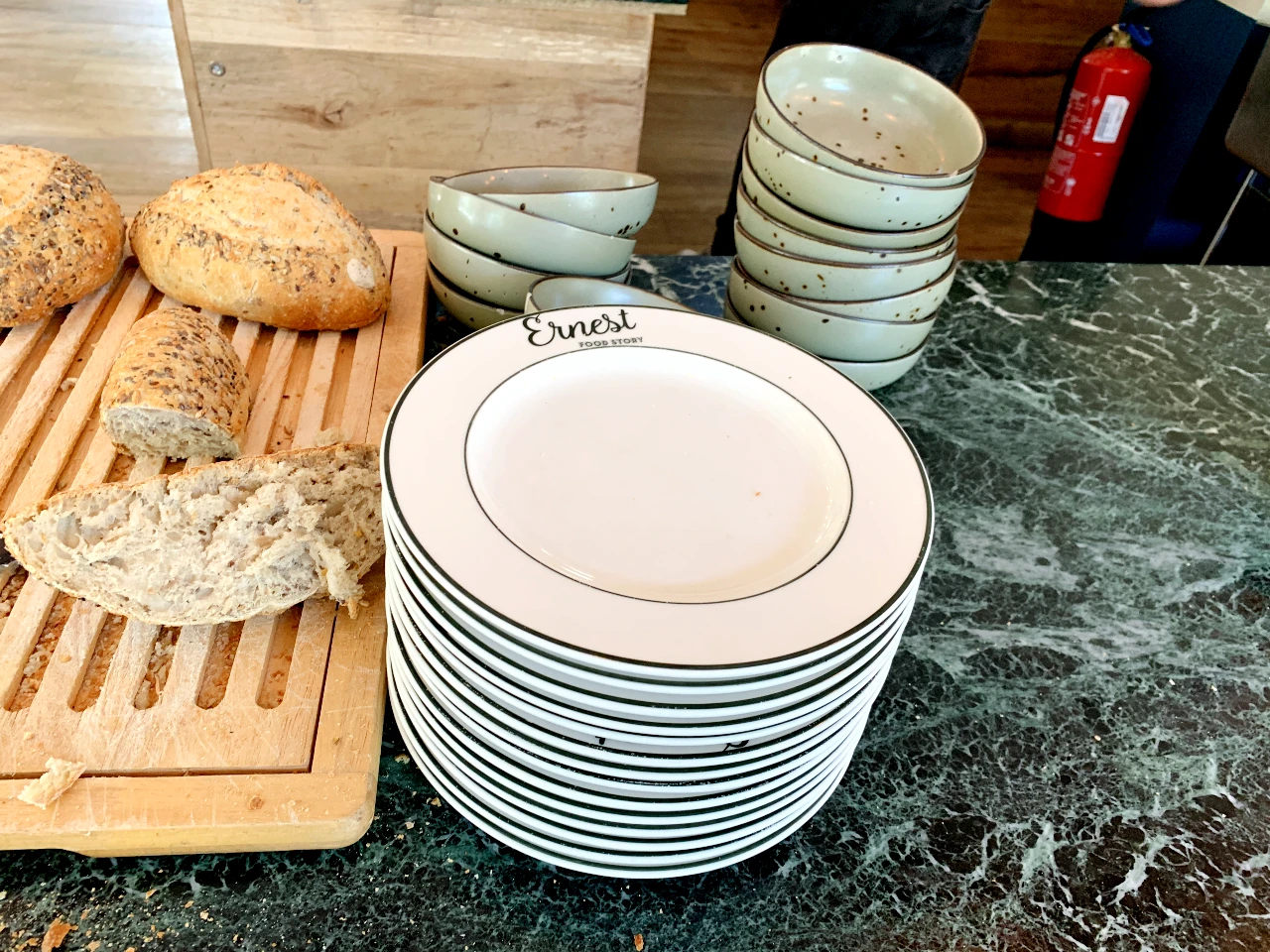 Very nice address to rest after a walk near the castle of La Hulpe (or just to rest, the walk is not mandatory). We tried it on a sunny day and the terrace is very pleasant. The food is brasserie style and appeals to all. But we particularly like the setting and the location.
Avenue Ernest Solvay, 112
1310 La Hulpe
Belgium
Finding similar places by clicking on one of the tags below: