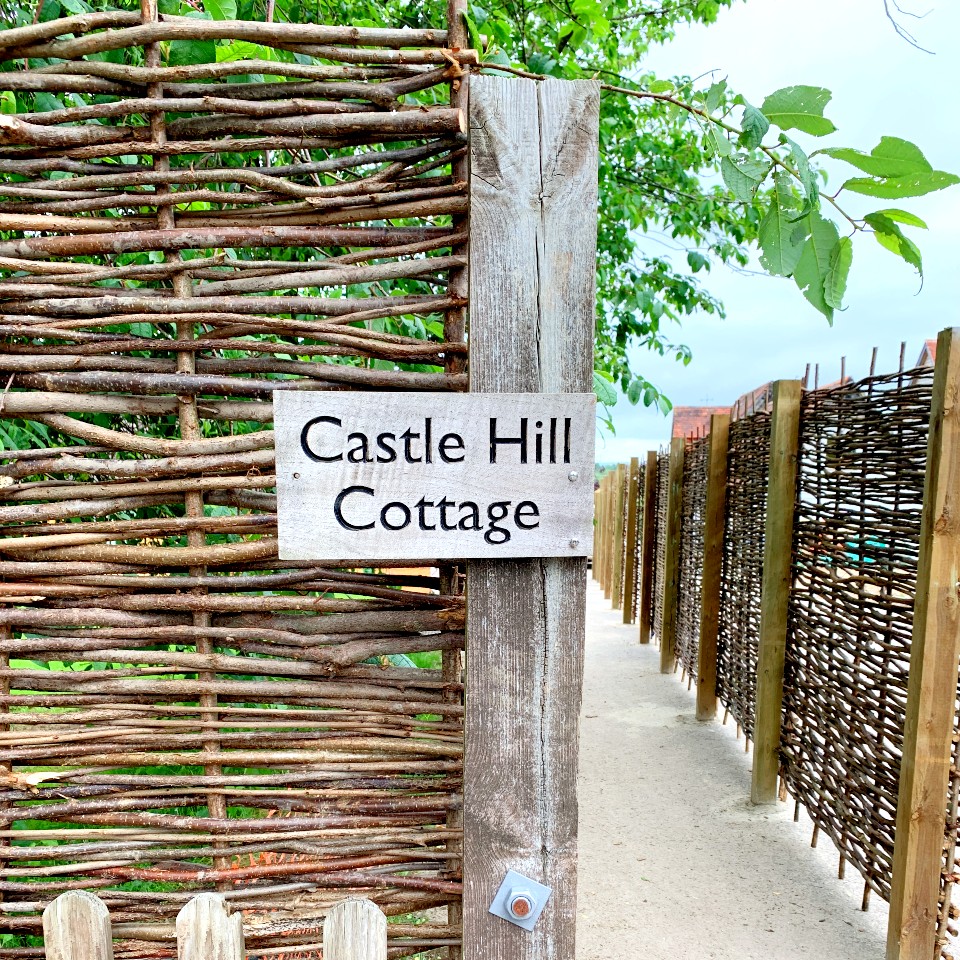 14 Jul

Castle Hill Cottage

An hour and a half from Folkestone and Dover, Castle Hill Cottage is a beautiful large house designed to accommodate families. Six bedrooms, almost as many bathrooms, a swimming pool, an outdoor jacuzzi with a view and a small playground, all nicely decorated (and we love that!). This cottage has everything you need to enjoy the British countryside…

(Psst… In a hurry? We have summarized it all up using a rating system, right there)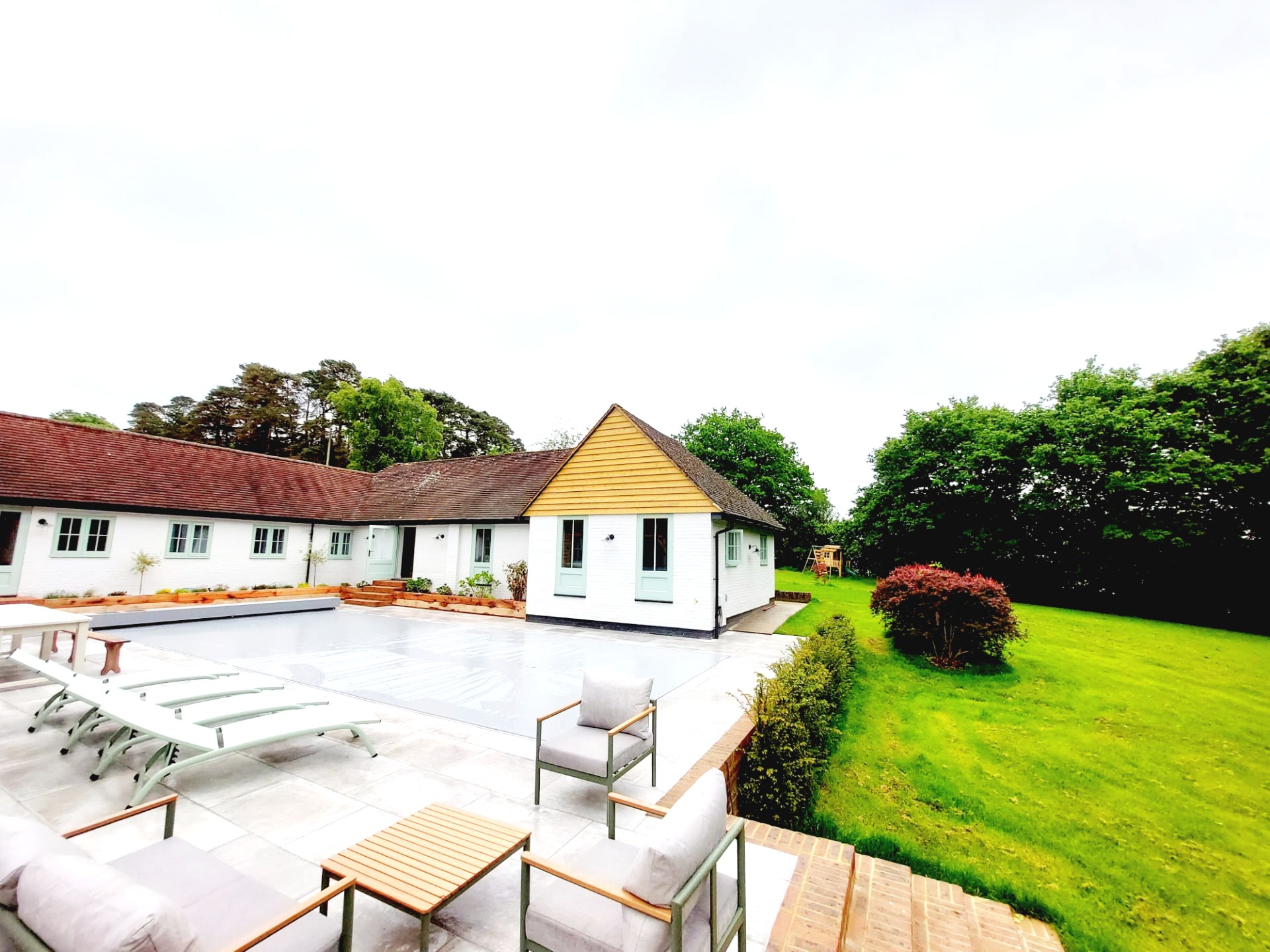 Whether you are travelling on or under the Channel, it will take you less than two hours to reach this holiday cottage, which has been completely renovated in recent months. The poorly arranged old building has become a modern, well thought-out and tastefully decorated house. Everything is on one level, with the exception of two steps that might impress the little ones (and even then, Simone, at 12 months old, saw this as a challenge). High chair, cot, unbreakable crockery, books and games, this cottage has everything you need to travel light(er).
All rooms are on the same side of the house, just follow the corridor. The first is a children's room with a bunk bed, the second has two single beds and a third on the mezzanine. The others have double beds. It is therefore easy to find a combination that will appeal to everyone. And, it must be said, it is a real pleasure to go to bed in these soft beds with total comfort. We get lost under the duvet and that's a cool way to end the day.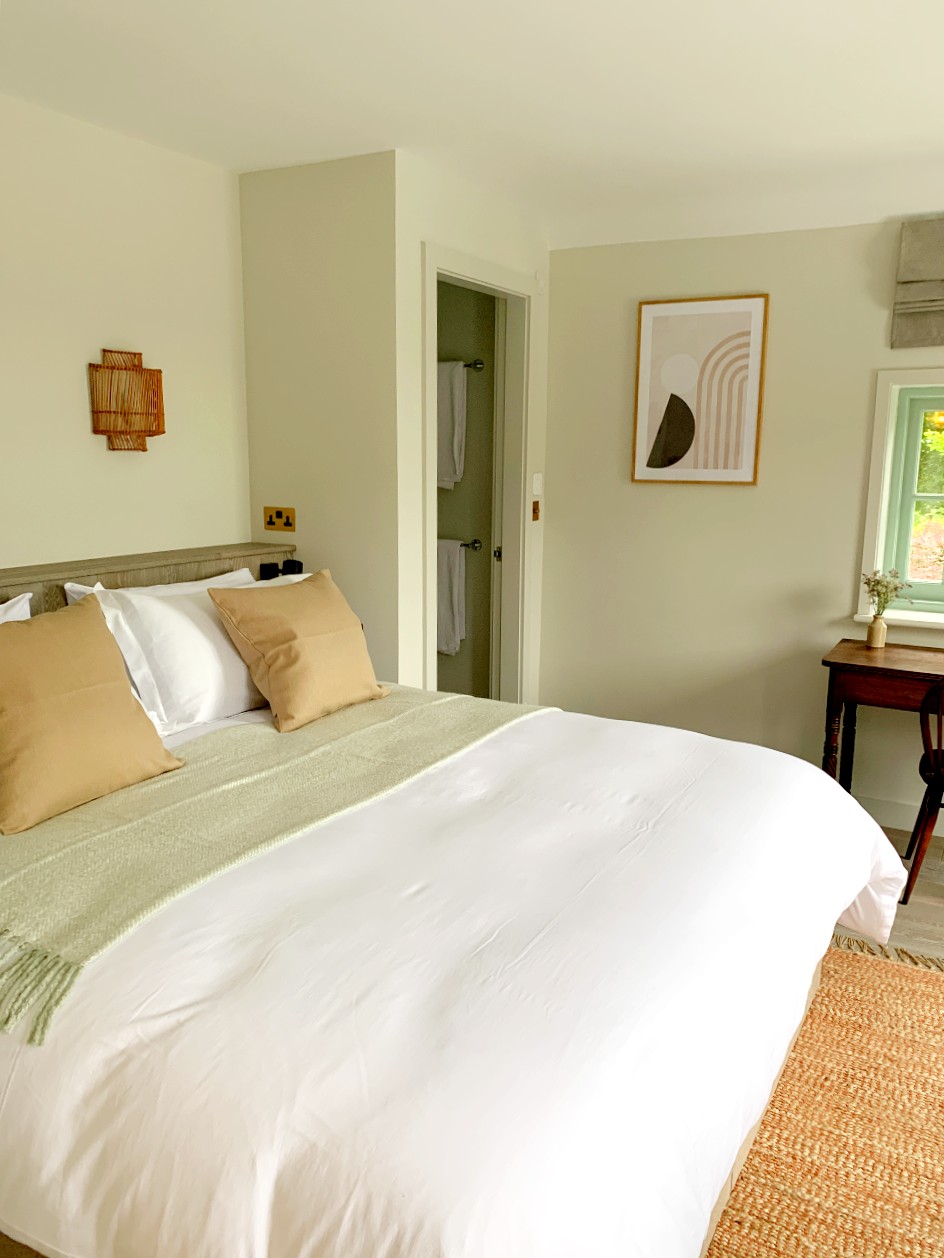 The house is yours, you are free to put what you want in the fridge. But you should know that there is a barbecue and a pizza oven on the terrace. The open kitchen with its island makes it possible to prepare dinner while enjoying the aperitif, the whole group can meet there without the risk of being cramped. And if you don't like to cook, you can always go for a fish & chip in the next village or sit in the pub.
When you feel like leaving the pool, the jacuzzi and the garden (with its view of a meadow with horses, its nearby pond, …), the region is full of small activities. Many farms in the area have a shop (Oast Farm Buxted comes to mind, where we had a snack in the small café as well as shopping). We also visited the National Trust in Sheffield (do you know what a "National Trust" is? If not, we'll explain what it is here), the old Bluebell Railway station and Wilderness Wood. We were a group with six children under the age of five so the trips were focused and close. But the list of things to do is much longer.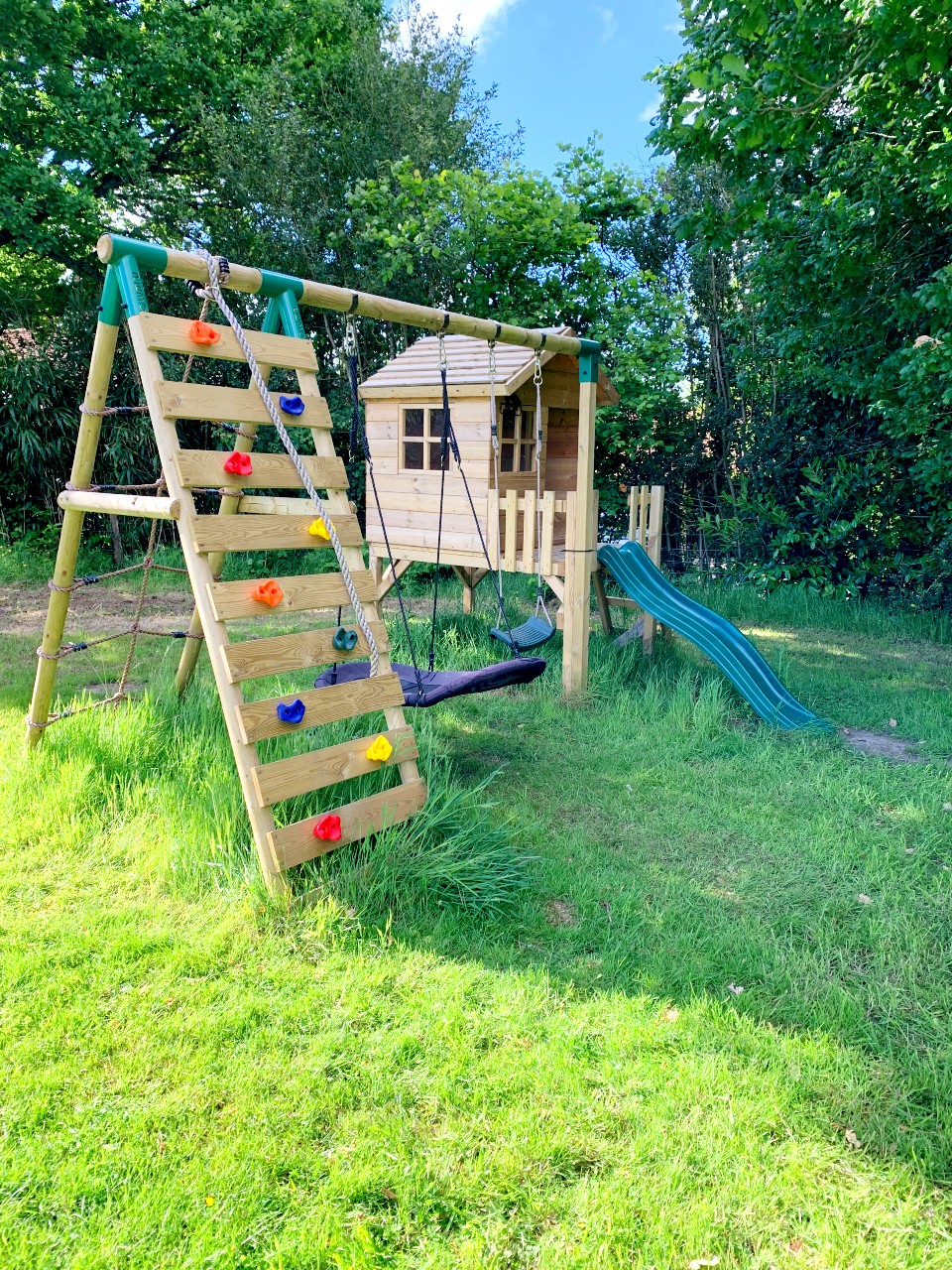 Visit gardens, go for a walk in a reserve, ride a horse, discover a castle, taste wine in a vineyard, … There is no shortage of activities. The owners will be happy to advise you!
And we know the owners quite well. They are friends who have lived in London for fifteen years (and friends they made there as many years ago). They have travelled around England and know the area well. They put all their energy into this project and it shows. In all objectivity, this house is great. We are already planning to rent it again in a few months!
Castle Hill
Rotherfield
TN6 3RR
United Kingdom
Folkestone - Eurotunnel (1h30) / Dover - ferry (1h30)
Finding similar places by clicking on one of the tags below: